Forchheim in Oberfranken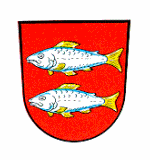 Forchheim is a Town and administrative center of the so called "Landkreis", what is comparable to a small province. This means that there is not only a mayor but as well an province head.
Forchheim is located north of Nuremberg (40 km), Erlangen (20 km) und Bamberg (25 km) at the Autobahn A 73 and the Main-Danube-Channel.
Here are some pictures of Forchheim: